Another city, another fashion week, and yet another fleet of the fashionable filing into the shows. I spotted a few men whose sartorial choices at the March 14th BOXeight Los Angeles Fashion Week shows begged to be shared. While the looks vary, neutral tones and layering seem to be recurring spot-on trends. More after the jump. (Haniya Riaz)


The proportions of this long wool toggle-closure coat against a shorter layered shirt stood out nicely from a crowd of shorter jackets.



Delicate necklaces provide a contrast to a structured take on a utilitarian army meets motorcyle jacket.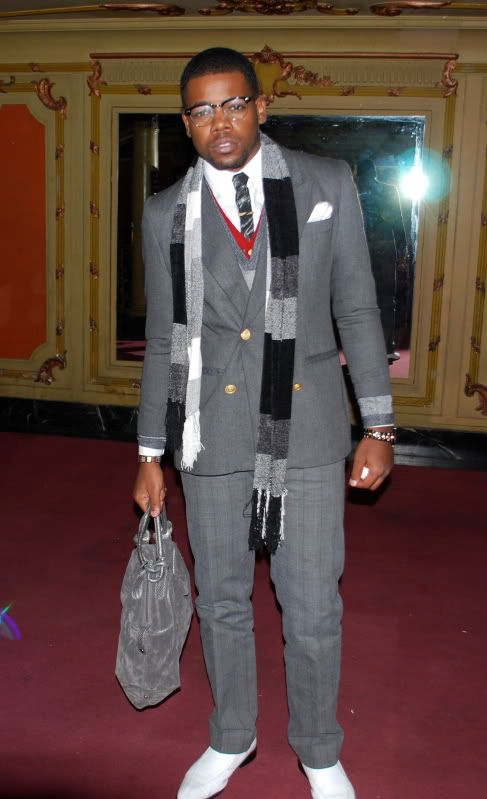 A bit of 1950s flair and a hint of red make this gentleman's ensemble worthy of a second glance.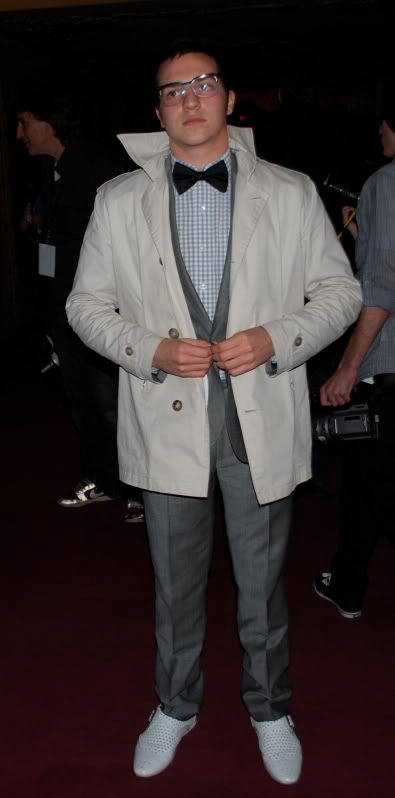 In a sea of skinny ties, the return of the bow tie is refreshing. This isn't your professor's bow tie - this look is too cool for school.



A graphic tee, rugged boots and a streamlined blazer make for a thoroughly modern black and white look.

-Haniya Riaz