Paris Fashion Week concluded yesterday with Hedi Slimane's bow at the Saint Laurent Paris show. The weekend had shows from praised brands like Comme des Garcons, Maison Martin Margiela, Paul Smith, and Y-3, and revered fashion houses like Balenciaga, Lanvin, and Dior Homme. We comprised a list of our favorite looks from the weekend that exhibit the energy that emitted from the runways in Paris.
All photos from WWD
Margiela continued to put their unique spin on classic tailoring and outerwear.
Kris Van Assche took the same direction with his collection showcasing an assortment of tailored pieces much like his Dior Homme collection but with a younger aesthetic.
Kenzo kicked off Saturday's shows with a collection inspired by the America's Pacific Northwest. Carol Lim and Humberto Leon flexed their artistic muscles with the last few looks in the collection.
Minimalist Acne infused sportswear into their monochrome, tailored collection. Last AW season, we saw longer shirt tails, and though it remained in this collection, it took the backseat for a much more technical pieces.
Miharayasuhiro also infused technical pieces in their collection, combining parkas with Japanese tradition. The collection is inspired by 18th century artist Itō Jakuchū.
Alexandre Matussi, the man behind Ami, often represents what Parisian fashion looks like today. The collection had clean lines and a very sharp yet relaxed looks.
For Lanvin's 125th anniversary, Lucas Ossendrijver showed that luxury menswear can be as WWD put it, "wild, athletic — even geeky." The collection stayed true to the storied fashion house's aesthetic, but that didn't stop Ossendrijver from having fun.
Yohji Yamamoto looked to couturiers, André Courrèges and Pierre Cardin, and superheroes for his AW14 Y-3 collection that looks more like Tim Burton's Gotham City from Batman and Batman Returns than Christopher Nolan's iterations.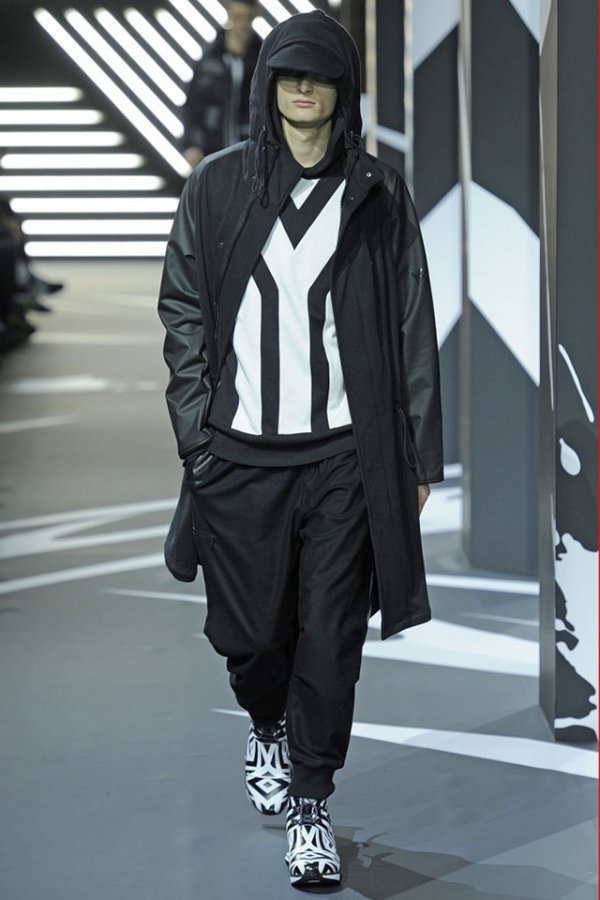 Umit Benan took us to an era that often goes overlooked, the post-Depression 40s, and used Jackie Robinson as a point of reference, hence the strong plaids and the baseball gloves.
Finally, Thom Browne showed once again that he is worthy of his accolades. He combined the Savile Row gentleman with Japanese gardens before combining the same gent with sumo wrestlers. The collection was reminiscent of his "zombie football player" from years prior and is sure to frequent the magazine pages.
Market kicks off this week giving you a chance to see a few of the collections in person. We'll be back in Europe for Copenhagen and Stockholm Fashion Week before we're in the tents of Lincoln Center for NYFW. Until then, kick it with us at Capsule this week on the 21st and 22nd.