With 2  locations in Brooklyn, Oak caters to the borough's hippest clientele. With a brand roster of labels for men and women that includes Opening Ceremony, Nudie, Nicholas K, United Bamboo and Hyden Yoo, Oak raises the bar for lifestyle retailing. We asked the owners what's selling now. See what they have to say after the jump.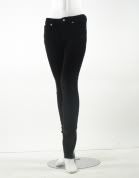 What are 3 best selling items in your store right now ?
*Oak Mid Skinny Jeans in OD Black- (They're doing so well that we are launching a small line for Fall07.)
*Superfine Black Cords
*Scarves of any kind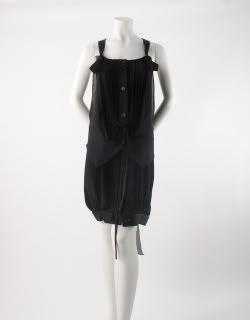 What is inspiring you right now?
*Stripes and colors. We tend to be a dark store- but Jeff and I are really feeling pop colors so they definitely will be there. I'm inspired by New York- always.  We're also trying to expand and broaden our price points.
*At the designer level Harmon's women's stuff is some of the best coming out of New York right now. We're excited for some of the newer LA-based designers who are making some amazing innovative, affordable, wearable sportswear.
What brands do you love?
Humanoid from Denmark. Of course the Oak collection for basics- high-waisted jeans and slim button downs.

What do expect to be a key trend for fall 2007?
I'm obsessed with complex influences colliding. Africa, Asia, South America. Handloomed textiles. Organic fibers- muted tones mixed with brights.
Black in multiple shades and layers- softer than we've seen it before (we are a New York store).
Oak : Williamsburg;  208 North 8th St. Brooklyn, New York 11211, 718 782 0521
Oak : Park Slope; 668 President St., Brooklyn, New York 11215,  718 857 2080