While it's sometimes true that, as the longstanding adage states, clothes make the man, more often than not it is the man that makes the clothes. As is such, the role of the male model has become an increasingly important one within the fashion industry. The right model can transform a collection from good to great, and in turn add a new dimension to the dynamic of the collection itself. With the burgeoning emphasis on menswear within the fashion industry, male models have gradually emerged as central figures in the fashion scene with the potential to eclipse the fame of the brands they represent.
Recently, some male models have stepped off the runway and out of the focus of the camera lens to pursue other passions within the industry. These men have parlayed their industry insider status into successful careers in other fields, all the while disproving the notion that male models are nothing more than their good looks. From fresh faced newcomers to established industry veterans, the male models of this list have proven their worth through their work on and off the runway. However different their backgrounds, the five models on this list all share a certain individuality that has contributed to their collective success. On that note, we present, in no particular order, the top five male models of today.
Arthur Kulkov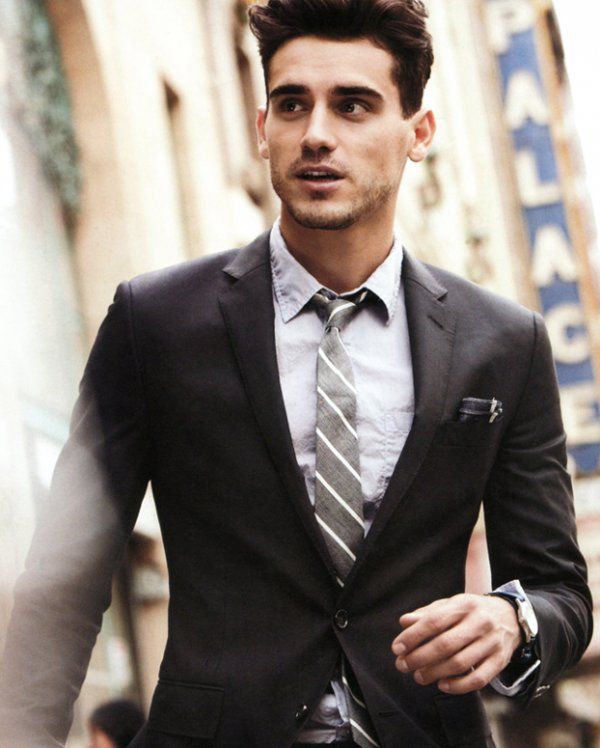 The Siberian born model first began his career in 2008 and has since become a familiar face in the menswear scene. After emigrating from Russia to live in New York, Kulkov was quickly scouted by a casting agent and has gone on to become one of the most successful male models today. Kulkov's success is in part due to his unique everyman appeal that has charmed brands that range from Tommy Hilfiger to Dolce and Gabbana, as well as his generally recognized good nature and keen personal style. Most notably, Kulkov is one of the few male models to have appeared both on the cover and in the pages of traditional print publications like Details and GQ. In a testament to his staying power, Kulkov has modeled for a major campaign every season since he stated modeling in 2008, and his growing presence shows no sign of stopping anytime soon.
David Gandy
Few male models have enjoyed as successful a career as David Gandy. The British model caught his big break after he won a televised model search competition, and has since redefined the face of menswear today. With his toned, hulking body and traditionally masculine features, Gandy was a marked shift away from the waifish, androgynous male models that had enjoyed popularity before him. At 34, Gandy remains a popular modeling choice for many notable brands, including Dolce and Gabbana, and has earned international acclaim for both his work as a connoisseur of fine luxury cars and as a contributor to Vogue and British GQ. The multitalented Gandy was also the first male to ever be nominated for "Model of the Year" by the British Fashion Council, and has also earned recognition for his humanitarian efforts through numerous assorted charities. With his penchant for sharp British tailoring and gradual emergence as an omnipresent fashion week figure Gandy has also become an international style icon in his own right.
Armando Cabral
Though Armando Cabral is perhaps best known for his prominence within almost every J. Crew catalogue of the last couple of years, the measure of the Portuguese model cannot be calculated solely through his campaigns. Aside from his trademark ear-to-ear grin and his pervasive presence on the runway, Armando is also a successful designer with his own line of eponymous footwear. Armando's collection of shoes, including sleek loafers and luxurious suede sneakers, are made of the finest Italian leather and reflect his own minimalist aesthetic and personal dedication to fit and function. The success of Armando's footwear collection remains a testament to his further talent beyond the modeling industry, and his savvy fashion acumen is sure to be a useful tool in whatever future endeavors he chooses to pursue.
Sean O'Pry
Sean O'Pry is one of the most recognizable faces in modeling today. With his signature sharp cheekbones and angular profile, the American model has captured the male modeling industry by storm and has since become a near ubiquitous participant in both runway shows and international advertisement campaigns alike. After being discovered on MySpace at 17 years old, O'Pry debuted at the Yves Saint Laurent show in 2007, and has since booked campaigns with a bevy of brands, including Giorgio Armani, Calvin Klein, and Marc Jacobs. O'Pry's smoldering blue eyes and stalwart reputation have helped him become perhaps the best known male model in the world, and the highest paid male model of 2013.
Jon Kortajarena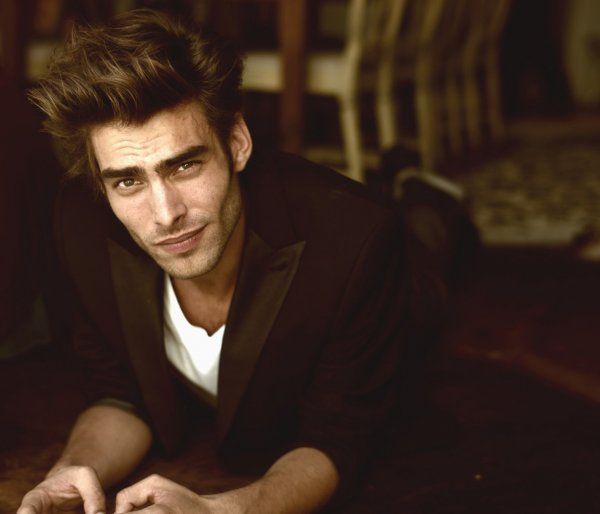 Jon Kortajarena started modeling at the auspicious age of 18, and has since put together a portfolio that includes work for brands like Trussardi, H & M, Armani, and Guess. With his meticulously maintained coiffure and nigh perfect pompadour, Jon has made a name for himself in the industry by consistently booking big campaigns each and every year. In 2008 Jon was featured on the cover of L'Officiel Hommes, the first time a male model had ever graced the cover of the magazine. Following that honor, Jon was photographed for the Tom Ford campaign of that year and subsequently appeared in the Tom Ford campaigns for the next season as well. Following his success modeling for Tom Ford, Jon was actually cast for a small part in the designer's debut feature film, entitled A Single Man. His memorable cameo speaks to his multifaceted personality as well as his unique comfort both under the photographer's eye and the director's gaze. The Spanish model's reputation for professionalism, coupled with cheekbones so sharp they could cut glass, are sure to make him a mainstay in the modeling scene for years to come.