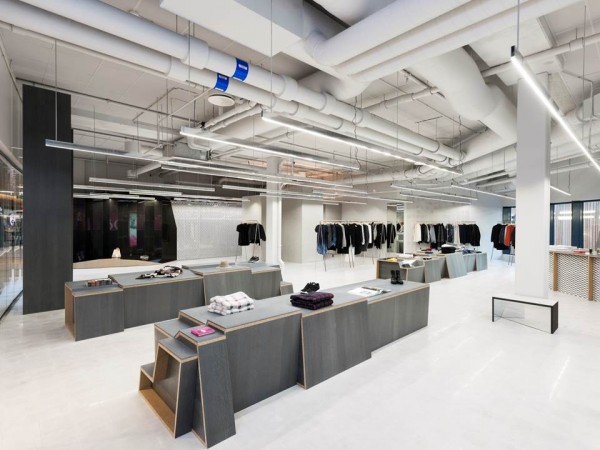 While cities like Tokyo and Copenhagen offer long-proven fertile ground for game-changing boutiques to flourish, some of the most exciting new shops can be found further afield. Holzweiler, located just outside of Oslo, is the most recent addition to the ever-expanding roster of shopping destinations making some noise off the well-trodden retail path. The latest output from underneath the multidisciplinary Holzweiler umbrella - which also includes a creative agency and clothing label of the same name - the store can be found in Fornebu S, the developing commercial and residential center budding up a short distance from the Norwegian capital. We spoke with Andreas Holzweiler, who serves as creative director for Holzweiler, about the new shop and what to expect next.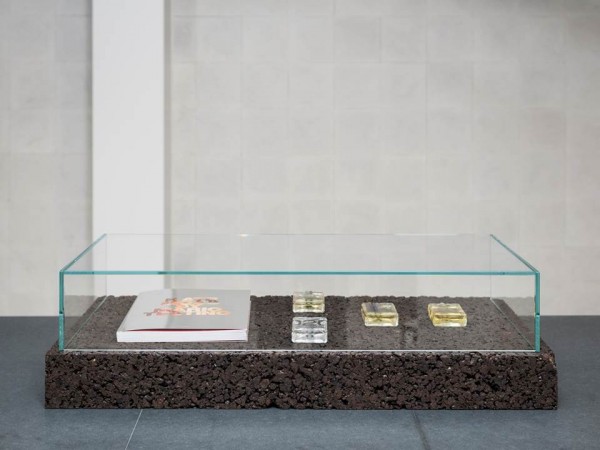 WATM: What spurred on the plans to open the store?
ANDREAS HOLZWEILER: As our agency had evolved over the last 6 years and we launched our own label, we thought it made sense organically to move into our own retail location. The fact that we serve over 300 retailers each season urged us to look deeper into the world of retail, and to familiarize ourselves with how our brands are working retail-wise and what we can do to make them perform better.
WATM: The space itself is very striking. Can you tell me a bit about the inspiration behind the look of the store?
AH: When we looked into our first Holzweiler store, we wanted it to be special. One of our favorite stores is the Andreas Murkudis store in Berlin. It has a unique ambiance when you get in; it makes you want to explore the space. But, it still gives the clothes the attention. Gonzalez Haase, our architects, have built shops for Acne, Weekdays, Vitra X Arctec, dozens of galleries and all of the shops for Andreas Murkudis. We definitely feel that they have managed to create something unique and special with our space.
WATM: How did you chose the location?
AH: As the distributors and agents for a lot of brands, we needed to be secure that we didn't interfere with existing distribution. Fornebu S is a new very exciting location. It's still Oslo, but a location that has a lot of future in it. Also the fact that Fornebu S is the first BREEAM outstanding mall in Europe made it very attractive.
WATM: Aside from Holzweiler, what other brands do you carry?
AH: We have brands such as Theory, Helmut Lang, Norse Projects, Aspesi, ETQ Amsterdam, Adidas Originals, PB0110, Phillip Lim 3.1, NO21, MM6. Also our cooperation with [Berlin bookstore] Do you read me! as our curators for books and magazines is very exciting.
WATM: What else we can look forward to coming soon?
AH: We are launching some exciting stuff for SP15, but especially looking into FA15, there are some great collabs to be announced.
For more on the Holzweiler store, visit holzweilerstore.com.
Photos by Gonzalez Haase AAS / Thomas Meyer-Ostkreuz.