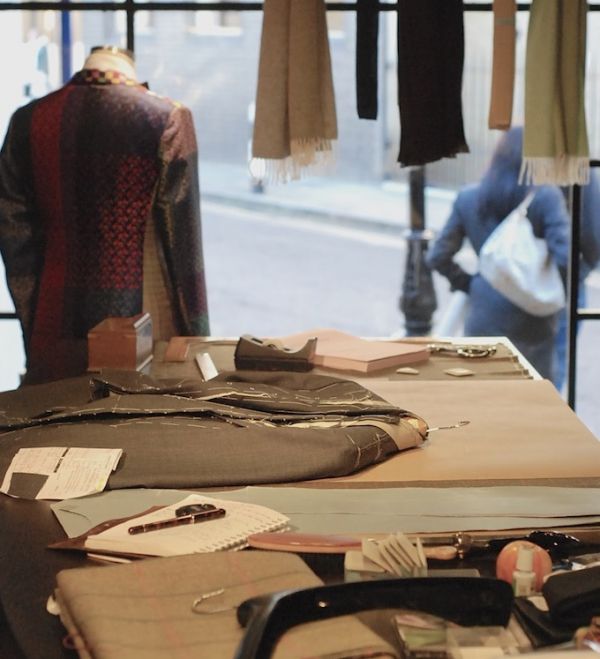 Words by Simon Crompton
Quality is all about the materials. Whether the slice of clothing consumerism you are considering is a coat, a bag or a pair of shoes, the biggest factor in the quality of your purchase will be what it's made of.
Manufacturing techniques make a difference as well, of course. Hand cutting and hand sewing are what set a bespoke suit apart. The saddle stitch is key to the value inherent in a hand-sewn bag or a bespoke shoe – the technique is stronger than anything wrought by a machine but cannot be replicated by one. You would have to literally get the whole machine through the eye of a needle to do so.
But the raw materials are still more important. There are simply more of them to vary. In a shoe, for instance: the sole leather, the upper leather, the welt, even the thread itself.
English readymade shoes, which are nearly all made in the vicinity of Northampton, vary in price from around £200 to £800. Yet the manufacturing techniques are similar, as are the profit margins. The thing that sets them apart from each other is the quality of the leather used. Cheaper brands use mid-slices of the calf hide, correcting the surface afterwards to give it the impression of surface grain. They also use thinner soles, which seem comfortable at first but last half as long.
The quality of leather, at least, is not easy to assess without an expert's eye. But rest assured that if you are buying from similar companies – such as English shoemakers – the extra cash is buying higher quality, and you'll see the difference for years to come.