The top tier male fashion consumer is all about selecting elements from a variety of influences and styles this season. If you haven't heard, mixing designer labels with the top streetwear brands is what menswear is all about.
photo:stockholmstreetstyle.com
Retailers like Isa and Colette may have pioneered this movement years ago, but the aesthetic is now much more prevalent, with a whole new tier of retailers, including Odin, Commonwealt h, and Blackbird catering to a consumer who seeks great quality, subtle tailoring elements and design details and authentic labels. Boutique owners must not only put together a unique roster of brands for their shops, they must also foster a sense of exploration and lifestyle by offering non-fashion items like home accents, music, books and gadgets all set in a well-designed environment.
Think about mixing European designer brands like APC, Comme des Garcons and Dior Homme with top tier streetwear brands like Modern Amusement, Billionaire Boys Club and Prps. Add to the mix young designer labels like Oliver Spencer, Nom de Guerre and b.Son—that straddle the line between designer and casual, to round out the offerings.  Vintage eyewear, and a selection of athleisure footwear from brands like Common Projects, Vans Vault, Converse and Tretorn are a must.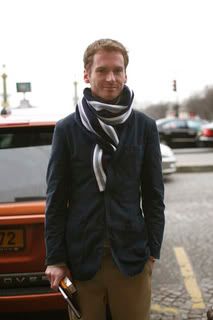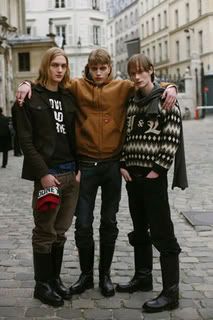 Designwise, the look is clean, and crisp, with cardigans and slim trousers emerging as key items. Sometimes the look draws more on traditional streetwear elements like military jackets and limited edition sneakers, but elements of dandy style are getting more important, and this season we are seeing slimmer silhouettes, and an emphasis on tailoring. Suits are popular again, and elements of formalwear, like cummerbunds and tuxedo bibs are being incorporated into sportswear pieces.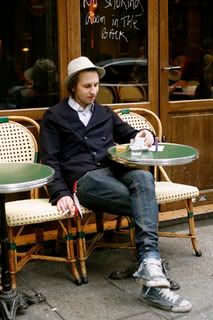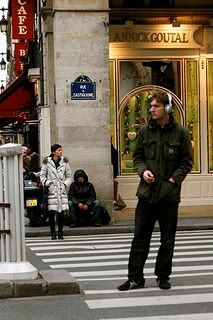 Dressed up casual is a key vibe for fall 2007.
photos: The Sartorialist in Paris on men.style.com