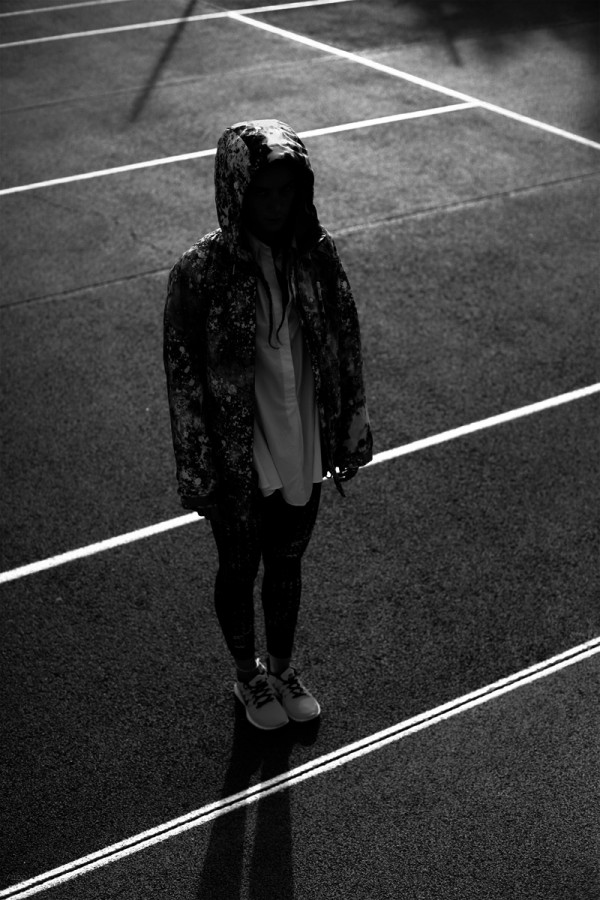 LaGo de Feu is a unique kind of rapper. A digital native and sports addict, LaGo began rapping in front of her computer and making clips with strong female images and symbols as well as images of herself doing splits every place she goes. Today things are getting real. Her well-produced sounds are spreading on the Internet and she's recently done a few live performances in Paris. An EP is also in the pipeline. LaGo is being heralded as the leader of a new wave of female French rappers.
Our Paris correspondent, Gino Delmas, spoke with the 20 year-old rapper and trainer in Paris.
How did you come to rap ?
I've always listened to rap music and have always been writing stuff. I guess at one point it was natural to try to make my own.
What are you listening to now?
Beside all the beats I listen while writing, I'm passionate about Gucci Mane. This dude is over-productive and has his own rules, I like that mentality.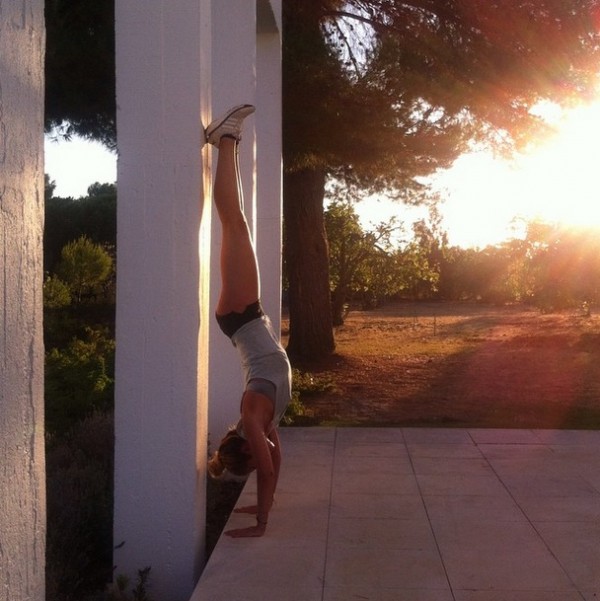 How do guys react when they hear you rapping or freestyling ?
Ahaha! At first they look surprised but then they bounce all around! I just love to see that reaction.
What inspires you when you write ?
My every day struggle to be a grown-ass woman.
Would you like to make an EP or do you prefer the stage ?
I love both. I'm actually releasing my EP on the 6 of October and I'm looking forward to performing it live! (It will be free to download on my website www.lago2feu.com)
Who's taking part in your "Gang2Go" ? How do you recruit?
Only real boss-minded women. To be part of it, you need to be introduced by someone who has already trained with me.
Tell us about your obsession with sports.
I was boxing a lot 3 years ago and started to run at that time to improve my cardio. It turned into an addiction quite quickly. And naturally I've left the club to do street workouts and I continue to run all around the city. I like the idea that I just need to put some sneakers and go outside to do my training. No coach, no mirrors, just reality. Sports gave me discipline and strength to always push the limit like nothing else !
What's a typical weekly workout like?
Everyday is a different workout: could be running, crossfitting, or both. I just need to be outside and sweat the stress off! I usually take one day off per week, just to give my body a break.
What do you enjoy about Paris?
Paris is a beautiful place to live. And I must say great to work in, too. My city is an everyday inspiration. I love to do my sports in two parks in Paris, le Jardin du Luxembourg et les Buttes Chaumont. I live in the center of Paris in Odeon, and I like to walk from there to meet up with some friends near Republique on le canal Saint Martin to chill at le Comptoir General for some bissap juice.
LaGo Recommends:
Cosi, 54 rue de la seine, 75006. I love to eat healthy veggie food
Paris Féni, 15 Rue Ternaux, 75011. The chapati is amazing.
Chez Bartollo, 7 Rue des Canettes, 75006. The best pizza in town.
Mum Dim Sum, 14 Boulevard de Courcelles, 75017. Great lunchtime Dim Sum.
Yushi, 8 Rue des Ciseaux, 75006. Healthy and fresh Japanese.
Café de la Mairie, 8 Place Saint-Sulpice, 75006. For my daily "café au comptoir".
Le Comptoir Général, 80 Quai de Jemmapes, 75010. Unique place and perfect bissap juice.