Who are you and what's your brand?
I'm Shannon Koszyk and I am an artist, contrasting light and dark, luxury & grit. My brand is defined by the Latin saying "Audaces Fortuna Invat", which translates to "Fortune Favors the Bold." I lean towards a lifestyle approach to design; I incorporate re-worked vintage clothing, heirloom inspired handmade jewelry and lighting including installation chandeliers into my life. All of my pieces are weighty and timeless, the kind of piece that gets passed down from generation to generation.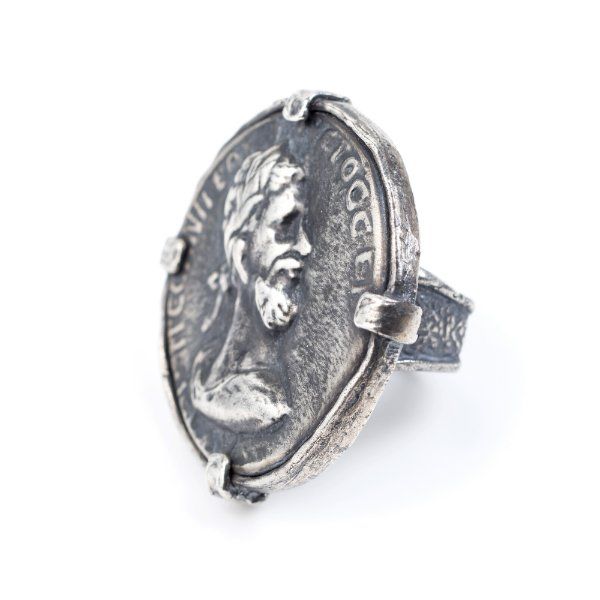 Tell us a bit about your SS15 collection, what inspired it, what the standout pieces are…
This season I am obsessed with vintage military gear, I cannot get enough of it. I have married large sterling coin rings with dog tags and embroidered vintage military jackets and tees. My inspiration was the French Riviera. I'm envisioning a French girl hanging out in a black bikini wearing one of my camo jackets and dog tags.
Any advice for new designers looking to get into the business?
To thine own self be true!
Current favorites:
Snack: Goat cheese stuffed dates and Pinot Noir.
Book: Heroin Diaries by Nikki Sixx
Song: Anything by The Black Angels
Brand: Boris Bijan Saberi
Idea: What's old is new.
Want more? Keep up with Shannon on Instagram.