Capsule Berlin is underway! Please meet presenting brand Takk, who produce truly unique handmade jewelry pieces in small batches.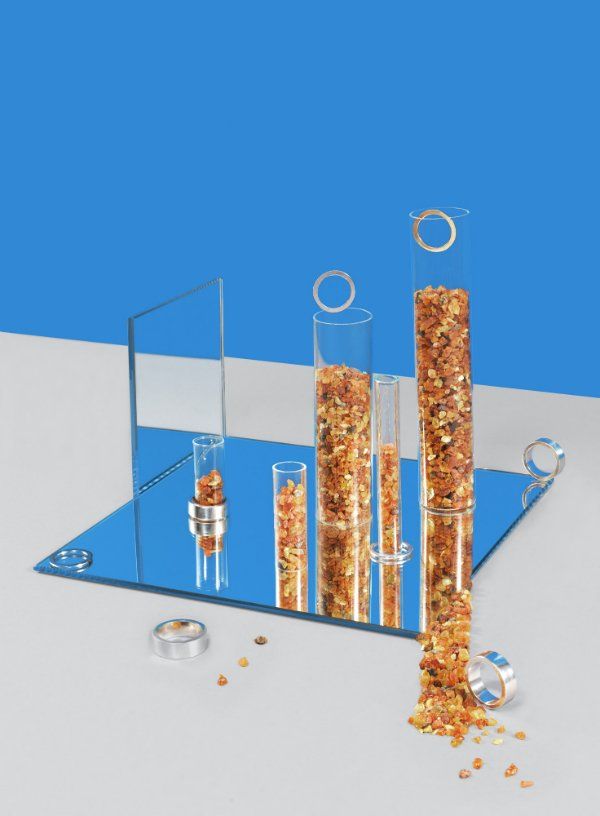 Who are you and what's your brand?
I am Agi Kuczynska, the brand's name is TAKK.
Tell us about your inspiration for SS15?
The ANTENNA collection is inspired by the nature of electromagnetic wave interactions. The dominant, circular shape of the pieces relates to the form of the loop antenna and its size varies depending on the length of the waves it wants to receive.
The minimalistic, elegant and graphic design symbolizes the purity of the physical world and its abstract ideas.
What's your design philosophy?
Our aim is to reduce anything that is a surplus and stay with the clear, graphic and evocative lines.
Where is your favorite place to eat dinner in Berlin?
The Korean restaurant in Mitte, Yam Yam. I'm a fan of all-in-one-bowl dishes there. I also like the traditional South German/Austrian cuisine of Alpenstueck and regional ingredients based restaurant A.Horn.
Where is your favorite place to drink/party in Berlin, and why?
It depends a lot on the weather- when it's nice I like to hang around Mitte and Kreuzberg area just moving form one place to another, if it's gloomy weather I like Neue Odessa in Torstrasse and Mein Haus Am See.