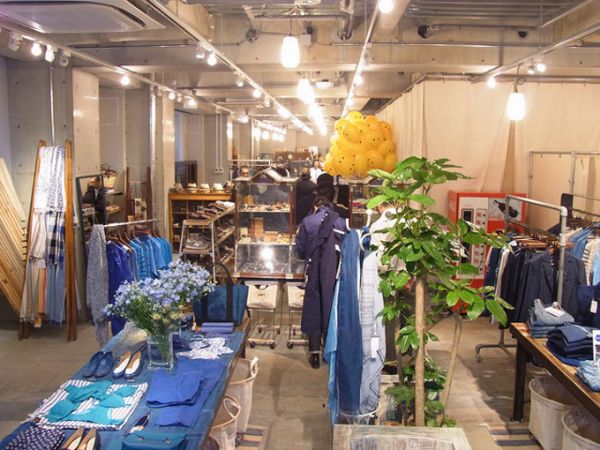 A glimpse inside the new Journal Standard store
Journal Standard is opening yet another retail location to add to their long list of stores in Japan, Hong Kong, and Paris. The brand has opened a Harajuku location in Tokyo, Japan in April. Journal Standard is one of many Japanese brands that gather inspiration from Americana heritage and workwear, but this brand gets it right. With four fashion lines in over 30 stores across the globe, JS is primed to continue their men's and womenswear takeover. Their newest location is a limited opening to the public offering access to only one floor. We spoke with Rui Takahashi, Journal Standard's wholesale rep of the Men's Product Division, who filled us in the store direction and what's available now.
Another look at the Harajuku Journal Standard Store.
"The Limited store's interior has been designed in house. The concept consists of two directions: jacket coordination of marine and surf style and the traditional marine atmosphere," said Takahashi. Journal Standard is offering both menswear and womenswear products like sunglasses and antique watches, and they carry a wide array of brands like Save Khaki, Oakley, Casteñer, and Mackintosh. Takashi added, "this Limited store will be a space that both young people and old people can live together based on our casual and basic direction."
The grand opening of the Harajuku Journal Standard location will be in September.
Journal Standard Limited Store, 6-7-1 Jinguumae, Shibuya Ward, Tokyo, JAPAN. +81-(3)-3418-7961 Open everyday from 11am - 8pm.