Hawaii has often served as a social shotgun slinging buck shots of culture out from it's seeding in the middle of the Pacific Ocean. Amongst this Gaussian spread is the eclectic array of eats brought into global consciousness due to the draw of paradise and Hawaii's ethnically diverse mix of inhabitants. From time to time this varied palate of tasty treats will work their way into the subject matter of our lighthearted aloha prints.
Despite it's heavy association with the islands Shave Ice was introduced to Hawaii as Japanese plantation workers immigrating to Hawaii brought their traditional desert, also known as kakigōri, with them. Not to be confused with it's western counterpart the snow cone, Shave Ice is made with shaved ice rather than crushed ice. Shaved Ice has a very thin snow like texture and is able to absorb the flavor of the syrup much better than the crushed ice of a snow cone.
Over the past century there have been numerous stores, stands, and shacks that have championed Shave Ice culture. However, none have more of a nostalgic connection to my childhood than Matsumoto's Grocery Store and Aoki's in Haleiwa, Hawaii. No trip out to the North Shore from the Windward side of Oahu would be successful without a refreshing shave ice, and no line from Aloha Sunday would be complete without some sort of an ode to Shave Ice.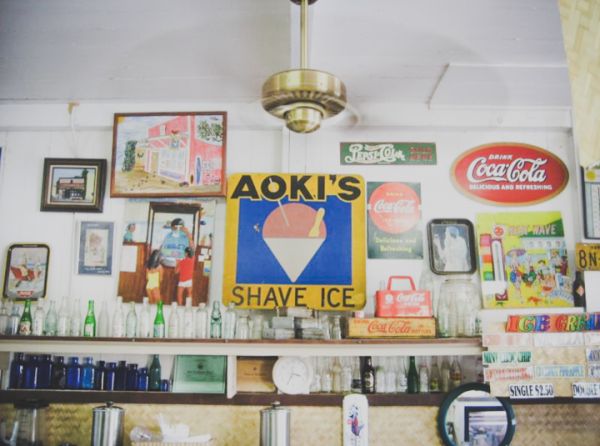 Matsumoto 16″ Ripstop Boardshort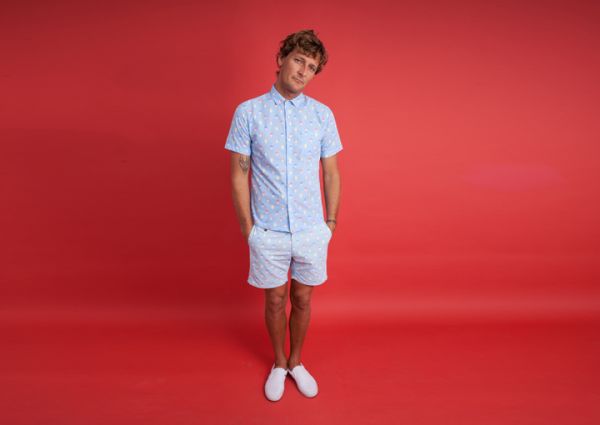 Made in the USA.
Available online and in our North Park Flagship.
Shop the Matsumoto Aloha Shirt and Matsumoto 16″ Swim Trunk along with the rest of the Aloha Sunday Collection – Here.