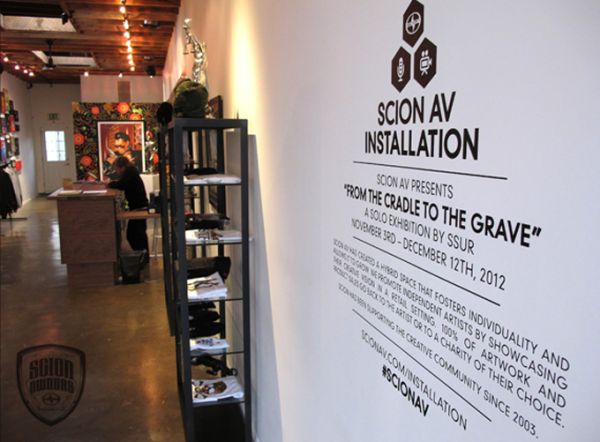 Inside Scion's AV Installation last year.
Hood by Air is undoubtedly the brand to watch this season. This past weekend saw early success for Shayne Oliver's streetwear brand with their first pop-up concept shop, Morph, in Scion's AV Installation on Melrose in Los Angeles. Oliver debuted his made-to-order luxury luggage collection that was priced between $800 and $2,000. Oliver described the luggage collection as, "subversive luxury luggage" to Style.com. "The line has to do with me playing more with the actual realm of luxury."
The 25-year-old designer has plans set for his other capsule collections, a few of them being a knitwear collection that will be available at Selfridges in London in June and denim collection that will be available at Milk Studios in New York City in September. Oliver is looking to take the brand to the next level with suiting and formalwear as well in Paris for his SS '14 collection. Morph will be open to the public until June 16th.
Via [Style.com]