We sourced the handloom stripe silk fabric used in both the Spring and Fall '14 collections directly with a weaver in Gujarat, India. See the fabric being woven by hand in the clip below.
Photos from our visit with embroidery artisans and weavers in Bhuj: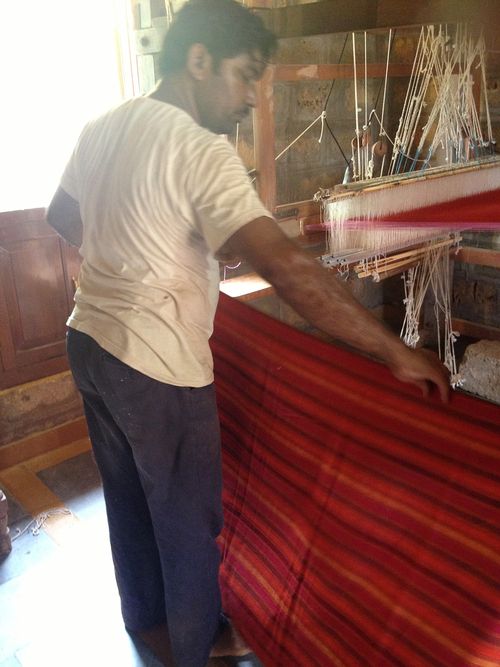 And the final results! Shop handloom silk separates now.