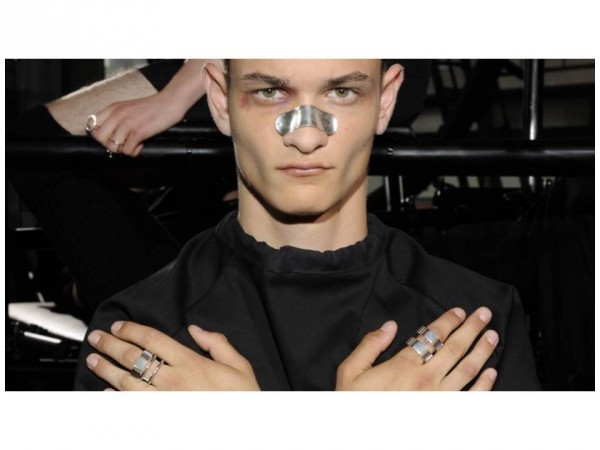 If you've been following the exciting men's fashion scene in London right now, then you've undoubtedly heard of Fashion East. One part non-profit, one part incubator and one part impeccable tastemaker, Fashion East is the epicenter for nurturing new UK talent, with a can't-miss show each season during LC:M.
This season, we've partnered with Fashion East to bring a selection from that talented pool to Capsule Paris Men's show. Here's a quick look at two accessories designers who will be with us in the City of Light.
Alan Crocetti
Back at Capsule for a second season, Crocetti makes men's and unisex accessories with a one-of-a-kind aesthetic. Think silver palm cuffs, unusual rings and some truly eye-catching mouthpieces.
Roxanne Farahmand
Men's bags, jewelry and accessories have never had their boundaries so routinely pushed as they do with this innovative designer who debuted her collection at Fashion East during Autumn/Winter 2014.