We are very excited to welcome NYC and Seoul-based showroom Aldea De Project to the Capsule NYC SS15 family. They will be representing three very cool brands at the show: Atelier de l'Armee from Amsterdam, Portland Oregon's Kiriko and Hong Kong-based Neo-Ne. To get you psyched on meeting them IRL, here's a preview of their space, an intro to their presenting brands and some killer imagery from their clients' look books.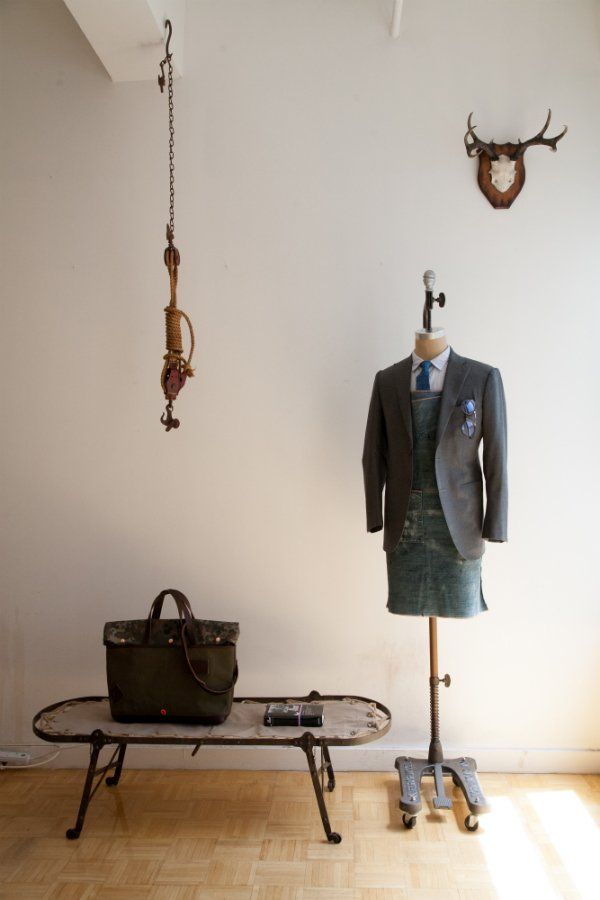 Atelier de l'Armee draws from the precision and durability of military wear to create skillfully crafted, visually stimulating bags and accessories. We love their sturdy totes and sporty messenger bags.
Next up is Portland's Kiriko, who blend traditional fabrics and heritage styles with the finest details of both American and Japanese craftsmanship to create unique accessories for the modern dude. Their Portland-made Karu-Ori scarves are beauties.
Neo-Ne from Hong Kong offer exceptional eyewear from a father/son team obsessed with detail and quality. We love the bold look of their charming "Morrissey" frames.