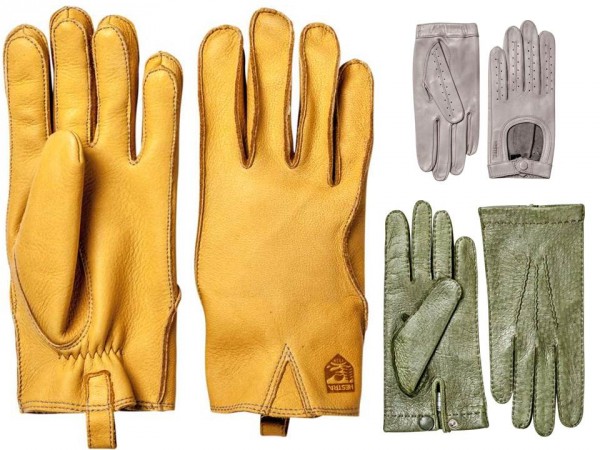 In 2013, Swedish brand Hestra produced roughly 2 million pairs of gloves. To put that in perspective, that amount would provide gloves for 20% of the total Swedish population (or a pair for nearly every resident of Brooklyn). That's a lot of gloves.
But with all of that experience comes the guarantee that Hestra gloves are among the finest in the world. Family owned and operated for four generations, Hestra prides itself on exercising total control of their manufacturing process - from buying the leather themselves, to producing product in their own factories. Each pair of gloves is produced with exacting attention to detail that customers have appreciated since 1936.
According to Hestra, there are fewer than one hundred glove cutters still working in the world today. The only two practicing in Sweden are Anton and Niklas Magnusson of Hestra.
In January, we'll be welcoming Hestra to the Capsule New York Men's show - and they'll be bringing their women's collection to Capsule New York Women's Accessories, as well.