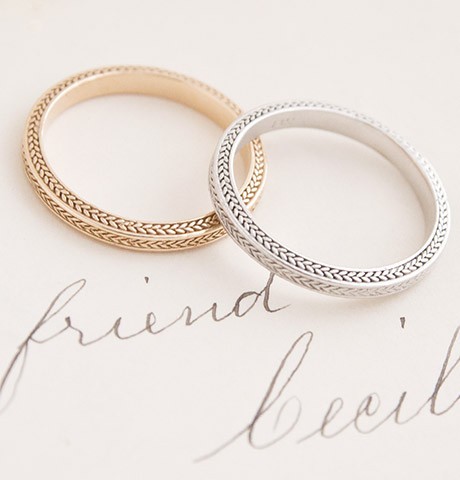 As you may have heard, Capsule is launching an accessories show this February, conveniently called Capsule Accessories. And while February may seem like a long time from now, our excitement is building by the minute. So, we're getting an early start with a sneak preview at one of the designers who will be showing with us at Pier 94, local favorite Erica Weiner.
The Brooklyn-born, New Jersey-raised Weiner has made a name for herself designing vintage-flavored jewelry from her studio on Chrystie Street. But it wasn't always the path that she set out for herself. An art history major at Vassar, she first tried her hand at costuming and pattern making before she took to crafting accessories as a hobby. As interest in her handmade pieces spread, Weiner found herself a business partner in friend Lindsay Salmon and set out creating her namesake collection.
Today, Erica Weiner encompasses a mainline collection of under $200 pieces and the 1909 fine jewelry line, named for the year her paternal grandmother was born. She's also expanded to two brick-and-mortar locations – one in Nolita and another in Boerum Hill, Brooklyn. Both locations (and the brand's web store) also maintain a healthy business dealing antique jewelry discovered by Weiner and Salmon on their travels around the world.
Selections of Erica Weiner jewelry can also be found at Steven Alan, Anthropologie and Of a Kind. For more information on Erica Weiner, visit ericaweiner.com.