As you know, we are less than one (1!) day away from the explosion of style and craft that is Capsule Paris S/S15. We will have a lot of British brands in the house and so to get everyone jazzed we are featuring a few of our favorite UK designers in the days leading up to the show.
Today's featured brand is progressive menswear powerhouse Beau Homme.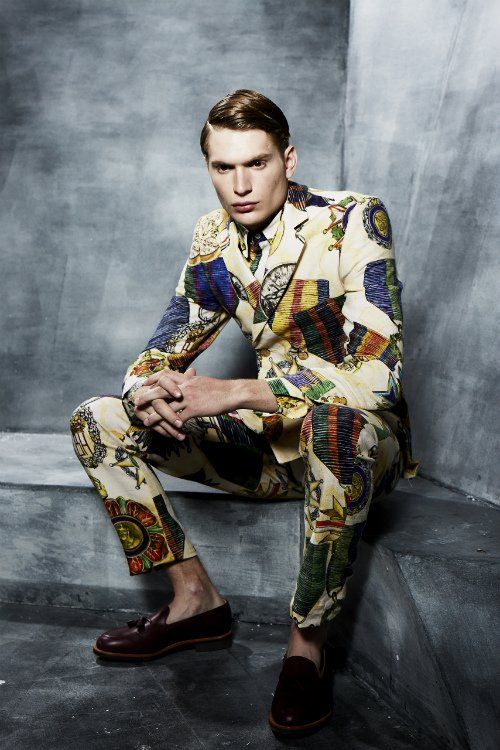 Who are you and how would you describe your brand in a few words?
BEAU HOMME is a progressive menswear label rooted in the realities
of mens sartorial needs.
What are the standout pieces from your S/S15 collection?
We have had a great response from our medals print.
Can you tell us anything interesting, spicy about how a certain product/line came together?
The collection is entitled "meta-METAMORPHIS". We strove to
manifest the enormous social and technological change governing our
lives through garment forms which morph in their construction.
What's a Brit in Paris to do?
Speak (or try to) French.
Drink wine.
Eat carbs.
Snog virtual strangers in the moonlight.
Stop texting and start living.
Current Favorites:
Music = The "Electro-Retro" music movement- best exhibited by the
Drive soundtrack.
Book = "Fire in The Belly: The Life and Times of David Wojnarowicz" by
Cynthia Carr
Drink = Frozen Margaritas
Need More? Follow the brand on INSTAGRAM