No city seems to reinvent itself so often and vividly as Berlin does. Bikini Berlin is the old-new attraction in town, totally embraced by the Berliners in the first days following its reopening.
The building complex was completed in 1957 and designed by architects Paul Schwebes and Hans Schoszberger. The main and longest building, Bikinihaus, was closed for a long time until it started to be renovated in the 2000's. It reopened last week as a concept mall, preserving its famous views to the Zoological Garden with a window in the main hall and also a huge terrace on its rooftop. The main view is to the monkey enclosure in the Zoo with the park Tiergarten as a backdrop. From the stores is also possible to see Kaiser-Wilhelm-Gedächtniskirche, the historical memorial church that was bombed during WWII.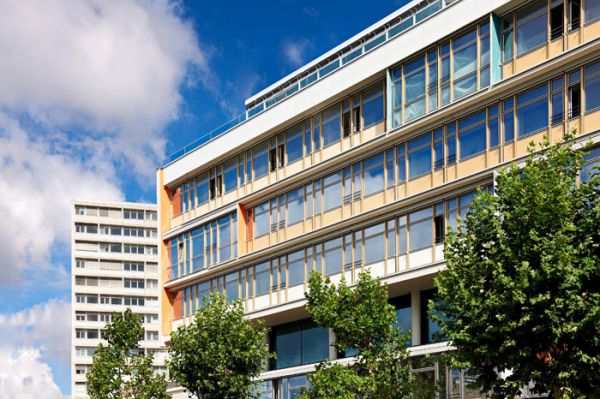 Among the highlights of the shopping center are two new stores of retailer Andreas Murkudis (one of them, AM+, is dedicated to affordable products and has great findings), store Gestalten, dedicated to design and books and a hidden little shop just for puzzles. Although the concept mall doesn't have many stores selling remarkable menswear, still it has everything to become the most exciting attraction of retail in Berlin this year.

Clockwise: Bikini Berlin's entrance; the interiors; panorama view from Monkey Bar and the monkey enclosure in the Berliner Zoo – via Instagram (@thegentlemanblog)

The best for last, our tip: Don't leave without visiting the 25hours Hotel, one of the buildings that is part of Bikini Berlin complex. Go to the Monkey Bar on the rooftop and appreciate the best skyline view of Berlin! Sit outside on their terrace to have a drink, or stay in by the fireplace having a coffee. There is a restaurant too, Neni, but reservations can only be done a couple of weeks ahead.



Photos: Courtesy Bikini Berlin and @thegentlemanblog Instagram account